Weddings
Ashley & Hank Cozy Winter Wedding
By Ally Grill –
While we're sizzling away at these hot summer temps, we're flashing back to this cozy winter wedding we hosted for Ashley and Hank! This couple was an absolute blast! We loved having their friends and family enjoy Tatanka Ranch for the whole weekend. Congrats Ashley and Hank!
The talented Chelsea Linn Photography captured the evening perfecting with these stunning photos.
The bride and groom had a vision and stuck to it! All the credit for style and feel of the romantic evening goes to the bride and groom with help from PlannedtoPerfectionOKC. The brides amazing family all pitched in Friday and Saturday morning to create unique elements to every room during the reception.
Poppy Lane Design adorned the wedding arch with beautiful blush pink and deep red roses. Greenery was hung from each chair for the bride to walk down the isle.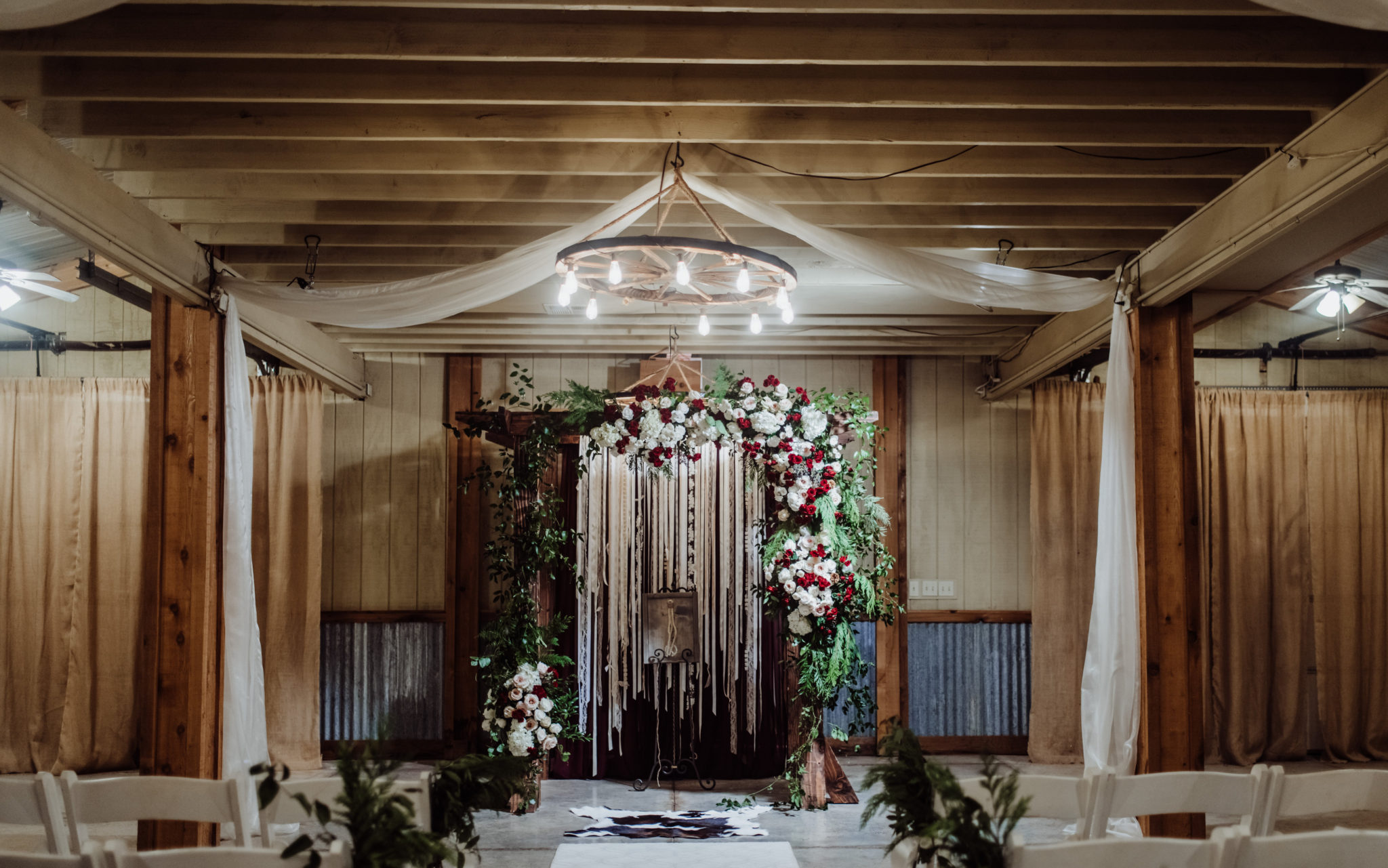 We loved every little detail about this wedding! Thank you Ashley and Hank for letting us host your Wedding Weekend!
Want to know how you can have a weekend wedding event? Contact us here!