Weddings
Designed for you
Tatanka Ranch is the only all-inclusive wedding and event venue in Oklahoma to provide exclusive access to the entire ranch, full lodging, catering, and numerous outdoor and indoor activities for you and your guests during your weekend wedding destination. Enjoy peace of mind knowing your wedding at Tatanka Ranch is created to be one of a kind.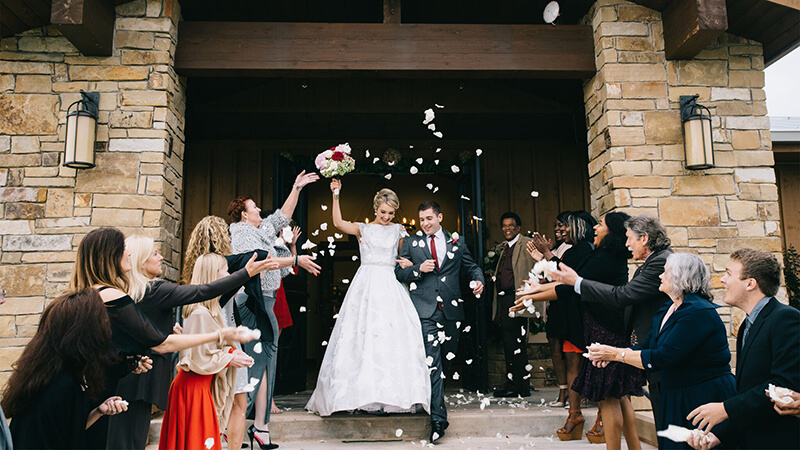 Your Dream Wedding
Tatanka Ranch reserves only one wedding per weekend to totally customize the bride and groom's vision. Let us help you create your ultimate wedding fantasy and transform into reality at Tatanka Ranch.
Start Planning ↣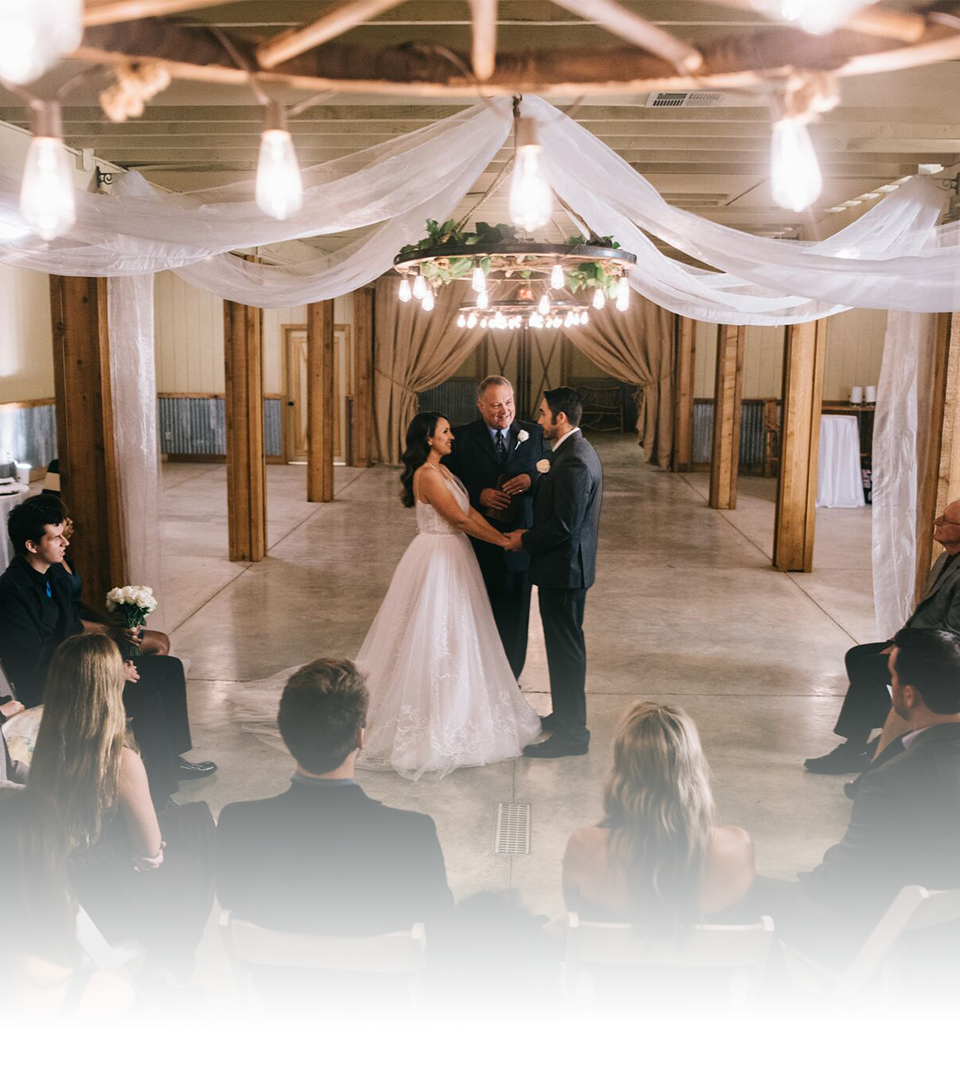 Indoor Weddings
Our stylish yet rustic barn creates a romantic atmosphere to say your "I Do's" in a controlled temperature environment.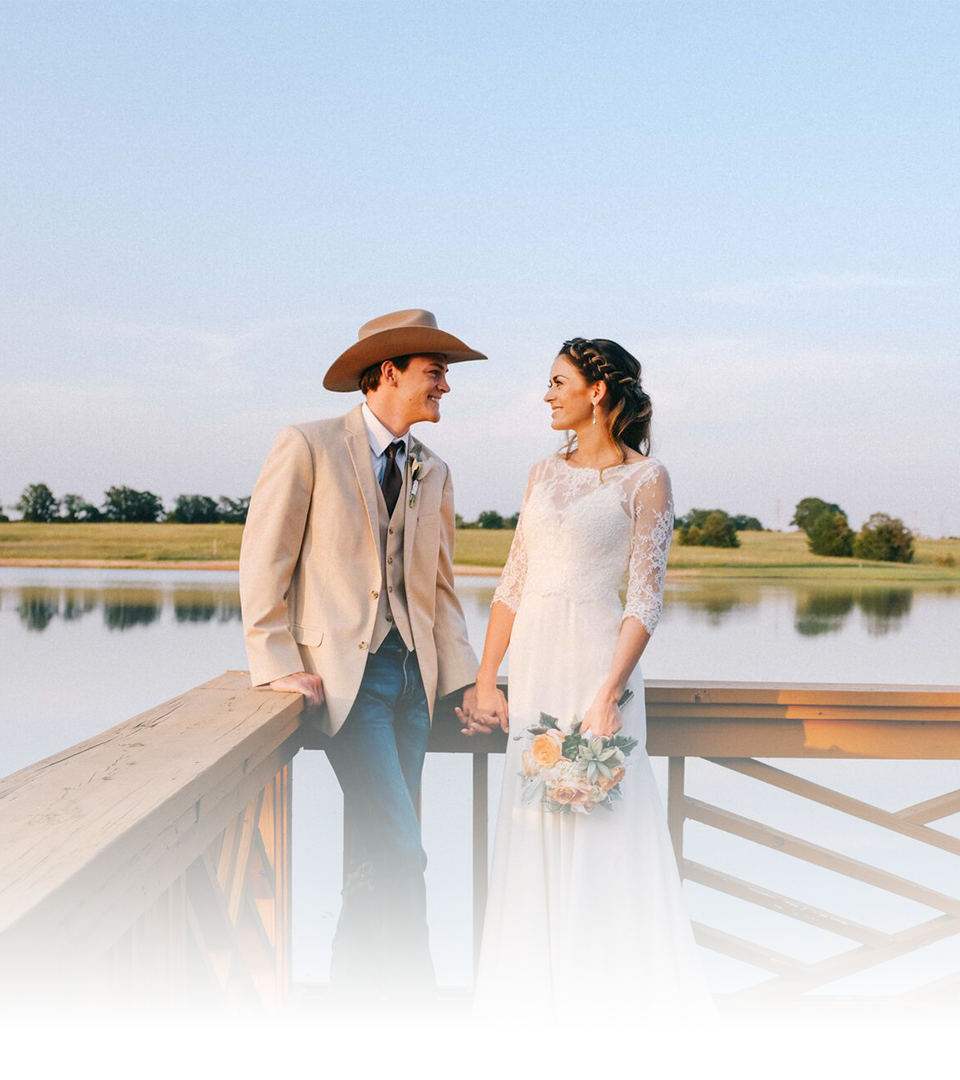 Outdoor Weddings
Well-manicured grounds, lake views, waterfalls or country side landscapes create the attractive ceremony setting you desire.
View Wedding Packages

Lodging
Tatanka Ranch includes 20 total cabins and 1 guest house that provide quaint lodging for family and friends.
Learn More ↣

Activities
At Tatanka Ranch, there is no shortage of fun activities for you to enjoy. Choose how busy or relaxed you want your stay to be.
Learn More ↣
Read
View reviews:
in
Reception Spaces
Tatanka's reception room in the event center delivers a perfect pairing for your inside or outside ceremony with stunning panoramic views of Lake Tatanka. The room has reflected the personality of many brides, from all white winter wonder lands, to rustic elegance, and romantic inspired themes.