Your All-inclusive Destination
Tatanka Ranch is the only all-inclusive wedding and event venue in Oklahoma. Tatanka's rustic charm and versatility is ideal for any wedding or event style. Weddings and other special events at Tatanka include exclusive access to the entire ranch for your event only. That means access to lodging, multipurpose buildings, beautiful outdoor sceneries, and numerous outdoor and indoor activities all exclusively for you and your guests to enjoy.
Discover Tatanka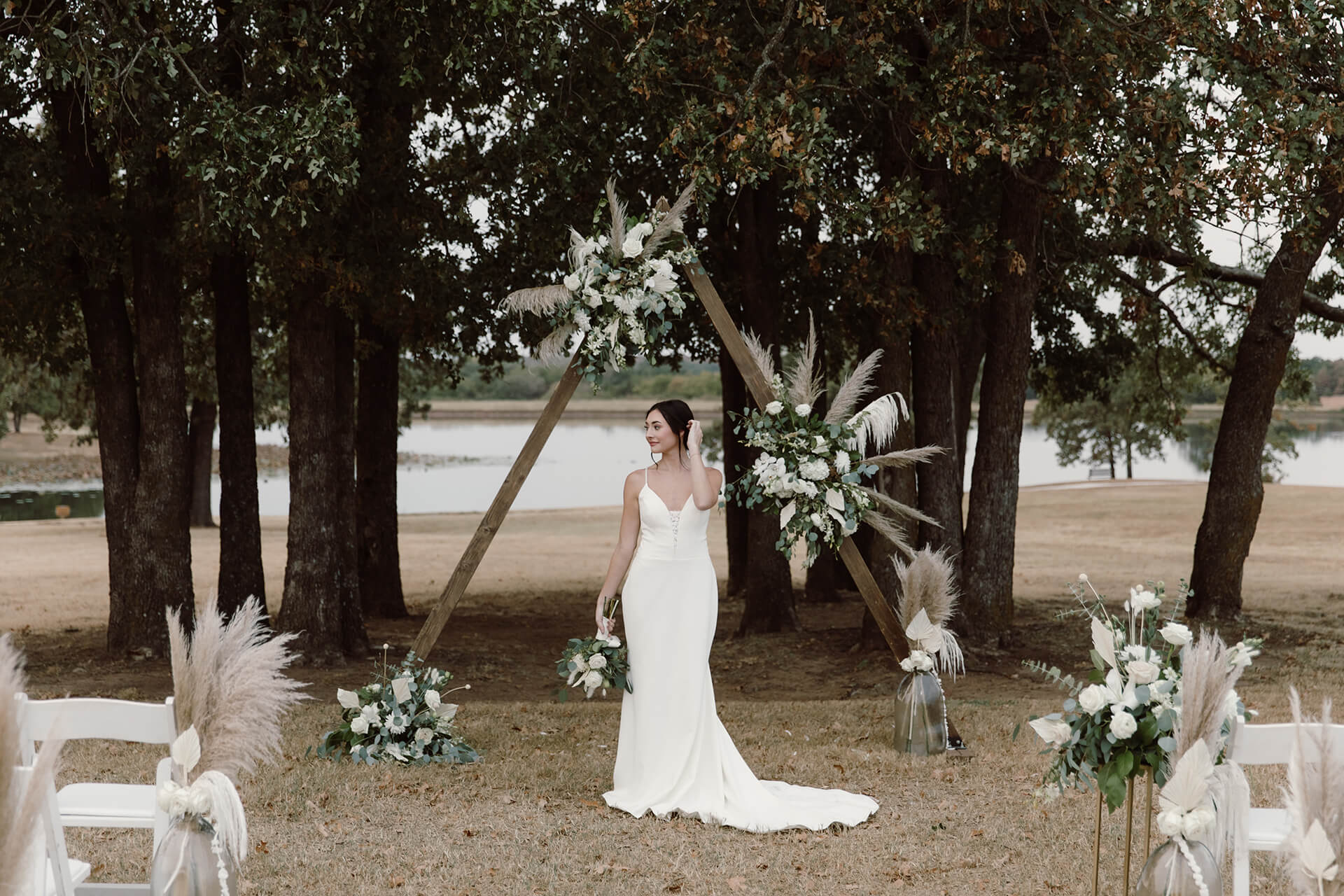 Established in 2006
About the Ranch
Our mission at Tatanka Ranch's has been to provide a relaxing, fun, and safe environment with upscale amenities for you and your guests. Tatanka Ranch embodies the serenity and tranquility of Oklahoma's prairie lands, by providing a variety of outdoor activities, freshly prepared food, and cozy western style facilities and accommodations for all to enjoy.
Enjoy the Entire Ranch
Nestled on 1,000 acres of pristine Oklahoma countryside, Tatanka Ranch is the only all-inclusive event venue in Oklahoma to provide total access for you and your guests. The whole ranch is yours to enjoy with lodging accommodations included for the relaxed getaway you desire.

From corporate retreats, family reunions, picnics, to our weekend wedding packages, let Tatanka Ranch help you make life-long memories for you and your friends and family to enjoy.
Book Today
What our guests are saying
"If 5 is the highest rating you can give, they deserve a 10! They knocked things out of the ballpark. My friends and family had an amazing weekend, and the wedding was AWESOME! The thing I kept hearing was the only thing they would have changed was to come in on Thursday - Sunday instead of Friday - Sunday to have more time there! We all LOVED it! The staff goes above and beyond to ensure that the wedding is stress-free and lots of fun for the bride and groom."
Julianna
August 2018
"We just had a Christmas wedding here on the ranch! Everything was AMAZING! Our guests loved the ranch and everything was cozy warm, even with it being 5 degrees out! The staff were welcoming like we were family! Planning the wedding was a breeze and very organized! I would highly recommend this venue!! It's a fabulous getaway for guests! Thank you for making our wedding weekend priceless!"
Morgan and Joseph
December 2016
"Great place for family reunion or corporate gatherings. They have cabins two houses and six recreational vehicle site, nice gathering area with kitchen, large meeting building, pool, fishing pond, stables, a great playground for kids. Even a very tall observation tower to climb!"
Laura
December 2017
"This ranch was beautiful and accommodated all of my wedding needs. 50 of my guests were able to stay with me overnight. Friday we had a fire pit and live music for our guests and on Saturday morning my guests were able to horseback ride. Everyone had a blast and it was a perfect wedding weekend."
Kelsey
June 2017