We're over the moon! Tatanka Ranch received the 2019 Couples Choice award from WeddingWire! We are honored to be one of the top wedding business in Stroudand looking forward to our busy future!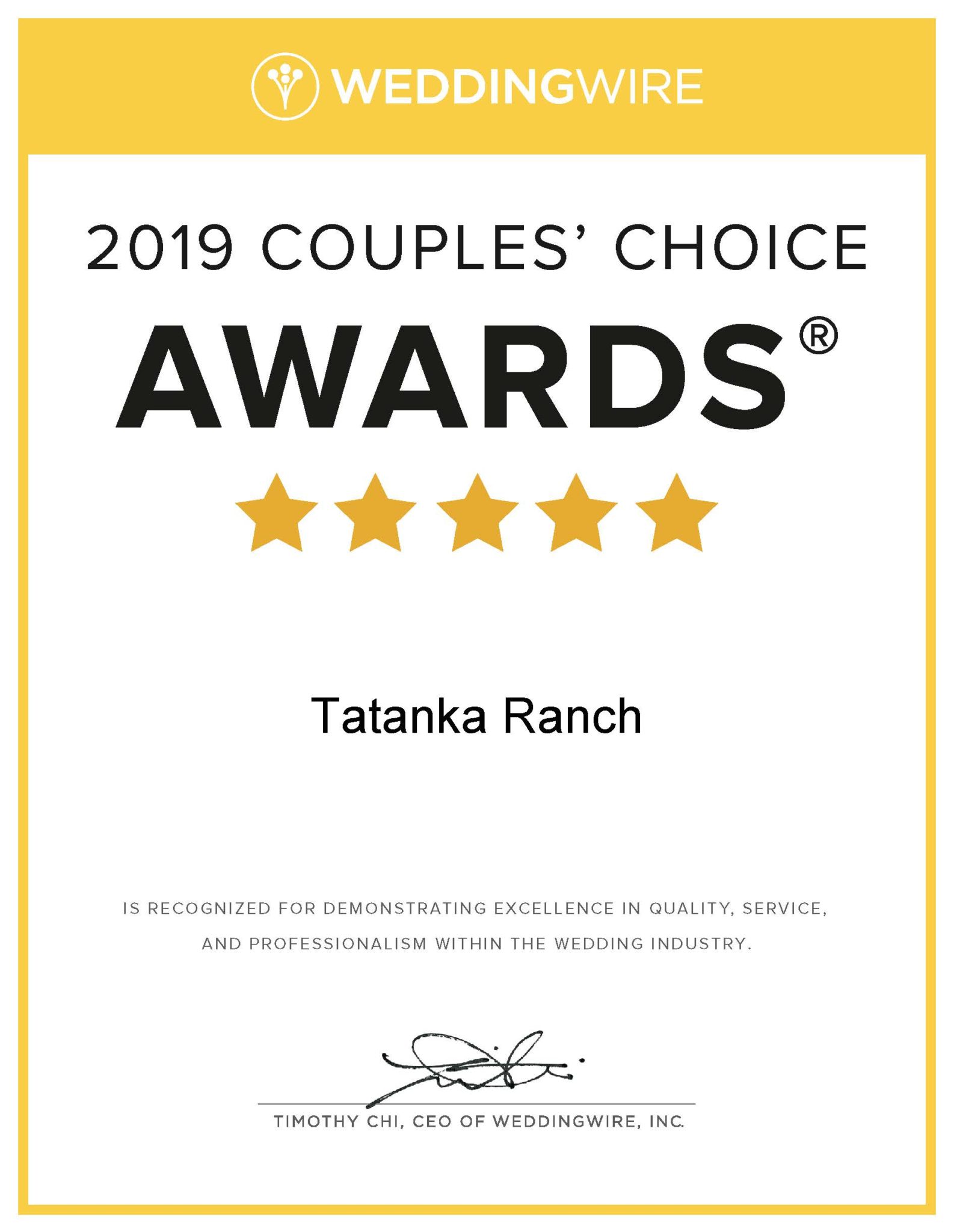 " Tatanka Ranch received this esteemed award based on their outstanding experience working with real newlyweds. WeddingWire features more than three million reviews, and these notable vendors all received prompt, reliable, and quality feedback. "
– 2019 WeddingWire Couples' Choice Awards Press Release
We're so fortunate to work with amazing brides, grooms, and their friends and families. Our wonderful staff works relentlessly to ensure our couples have a stress-free, fun-filled weekend wedding celebration. And the awesome wedding vendors we continue to create new relationships with as well as our trusty partners who have been with us throughout the years. Cheers!