Tatanka Ranch Launches New Website!
By Ally Grill –
Welcome to the new and improved Tatanka Ranch website! Tatanka Ranch has gone through a few changes over the past couple months and we are so excited to share with you all that we've been working on.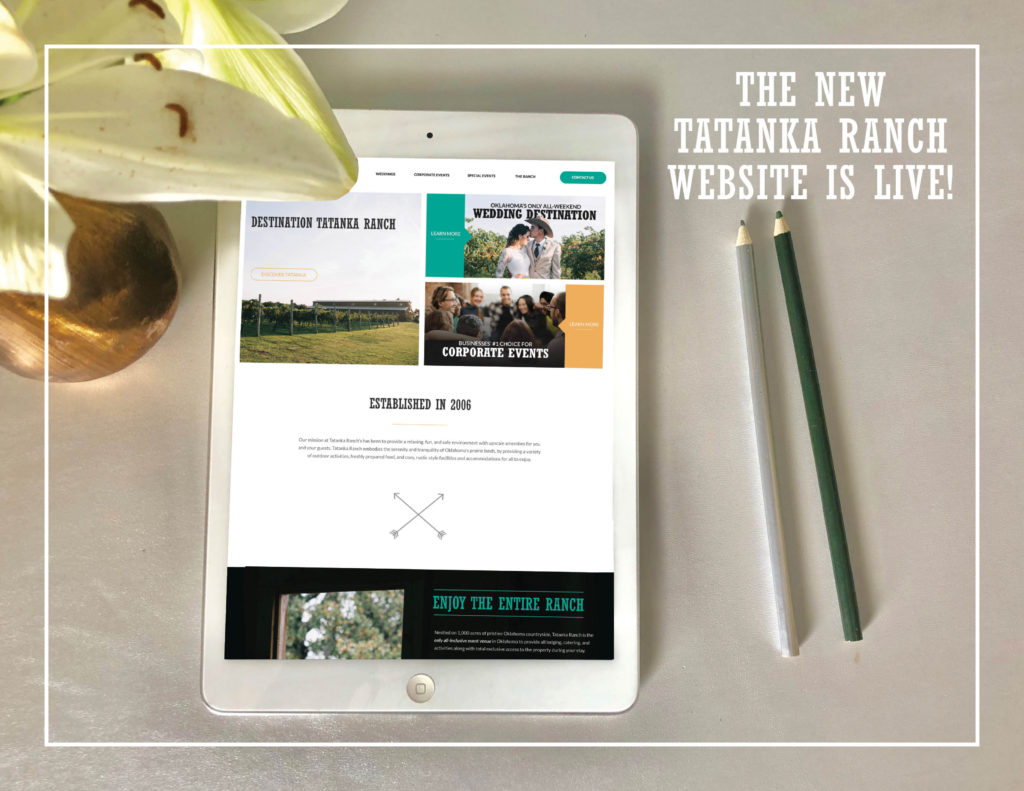 First, our new website allows users easy accessibility. The new site provides a clear separation between our Wedding Packages and Corporate events, allowing our guests get the important information you need, faster.
On the go? Our mobile friendly design makes it easier than before to scroll through our site. The simple navigation bar designed to view important details into our corporate, family, and wedding packages. View our photo and video gallery filled with past wedding and corporate events, and subscribe to our blog to be the first to know about fun activities, festivals or savings Tatanka Ranch offers.
Did you know we have a Treehouse? We've added several fun and exciting activities to the Ranch you can check out in our activities section of our site. In addition to the provided activities, we've also partnered with several surrounding golf courses, wineries, and casinos for additional fun. Updated fishing boats, disc golf, inflatable soccer, obstacle courses and scavenger hunts are all now available to you and your guests to enjoy during your stay at Tatanka!
Have you picked out your wedding venue yet? Or are you planning a wedding and don't know where to start? Let us help! Our wedding planning services section provides thoughtful insight into our wedding packages and liaison services. Meet our wedding planner Niki, along with our experience staff who is here to help you make your wedding day the best day of your life!
We're so excited to announce to you all the exciting possibilities Tatanka has to offer.  For more information for how Tatanka can build memories for you, your friends and family, visit our contact us page for more information!